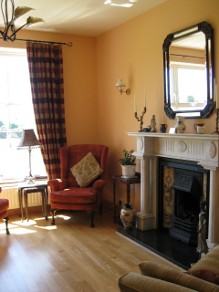 Travel Groups
We are delighted to accommodate extended family groups, small to medium touring parties, educational, cultural & religious tours visiting Dingle. Walking, cycling, golfing and all activity groups enjoying the Dingle Peninsula are very welcome at the Alpine Guesthouse.
There are restaurants close by to suit all budgets & tastes.
Activity & Event Organisers
In the off-season -- November, December, January, February and early March -- it is possible to reserve, and have exclusive use of, the entire guesthouse on selected dates for a reasonably sized group involved in, for example: Meditation, Retreats, Yoga, Writing or Painting courses. The duration could be for a weekend, or longer. Please contact us for details & discussion.